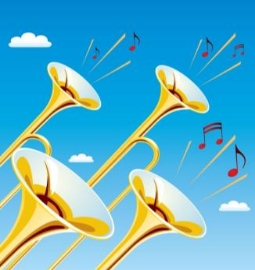 Please pardon us if we blow our own horn!
We'd like to share comments which have been sent to us from past clients.
We are proud of our reputation for excellent service.
We pledge to provide the same excellent service to you
We appreciate the opportunity to help with your real estate needs.



" I've never dealt with a company with such integrity. The best agent I've ever had—and there have been many." - J.S.

"This is my second experience with your company, once as a buyer and now as a seller. All went well. I was very pleased. You are professional and accommodating." - A.W.

"Your office is a class act with hard working agents who communicate well with each other. We feel very fortunate to have sold our home during the winter and these down times. You proved it can be done!" – B. & C. B.

"You came very highly recommended by others who had transferred and we were not disappointed." - P.K.

"She was very professional and honest. We appreciate her as an agent and as a friend. She is an excellent example of what a realtor should be." - J.M.

"Our agent did an excellent job with the Visual Tour of our home—one of the best I've seen and I've looked at several while searching for our new home in Tennessee." - R.D.

"Our transaction was very smooth and turned out very well. She was a gem! I can't think of any way you could have served us better." - C.M.

"We have never worked with an agent who was as responsive and helpful as yours. He made the entire process as easy for us as possible." - C. & F. R.

"Our agent was excellent. He returned our calls very quickly with all of the answers we needed. When we have the need for a realtor in the future, we will call you." - R. & S. E.

"Everything went great. My agent worked hard. I got my house on Feb. 14. What a Valentine!" - K.W.

"Our agent certainly went the extra mile or us. She is a very special person. Thanks to all for your patience and help with this difficult transaction." - J.E.

"The staff at your office was very good and helpful My agent was always there for us. I would recommend him to anyone." - D.N.

"You restored our faith in real estate people!" - R.S.